We utilize the most advanced professional detailing chemicals, tools, & the latest non-marring techniques to provide the very best results in preserving your vehicle's exterior finish.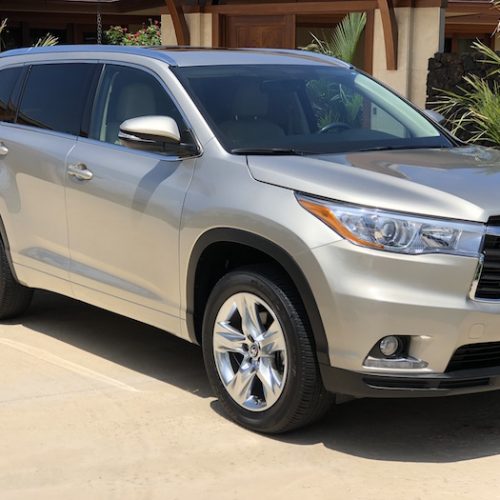 Recommended for vehicles that are well-maintained.
Thorough decontamination of the vehicle to reveal a silky-smooth surface while adding a durable layer of protection.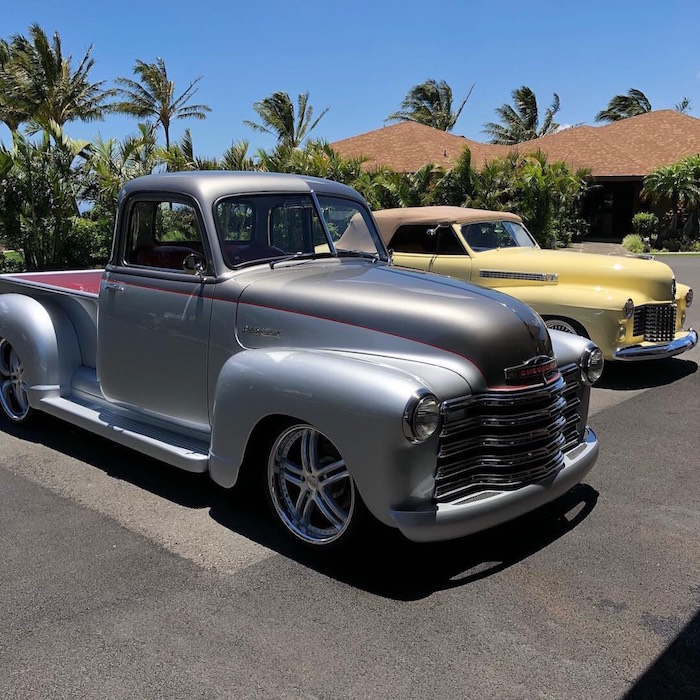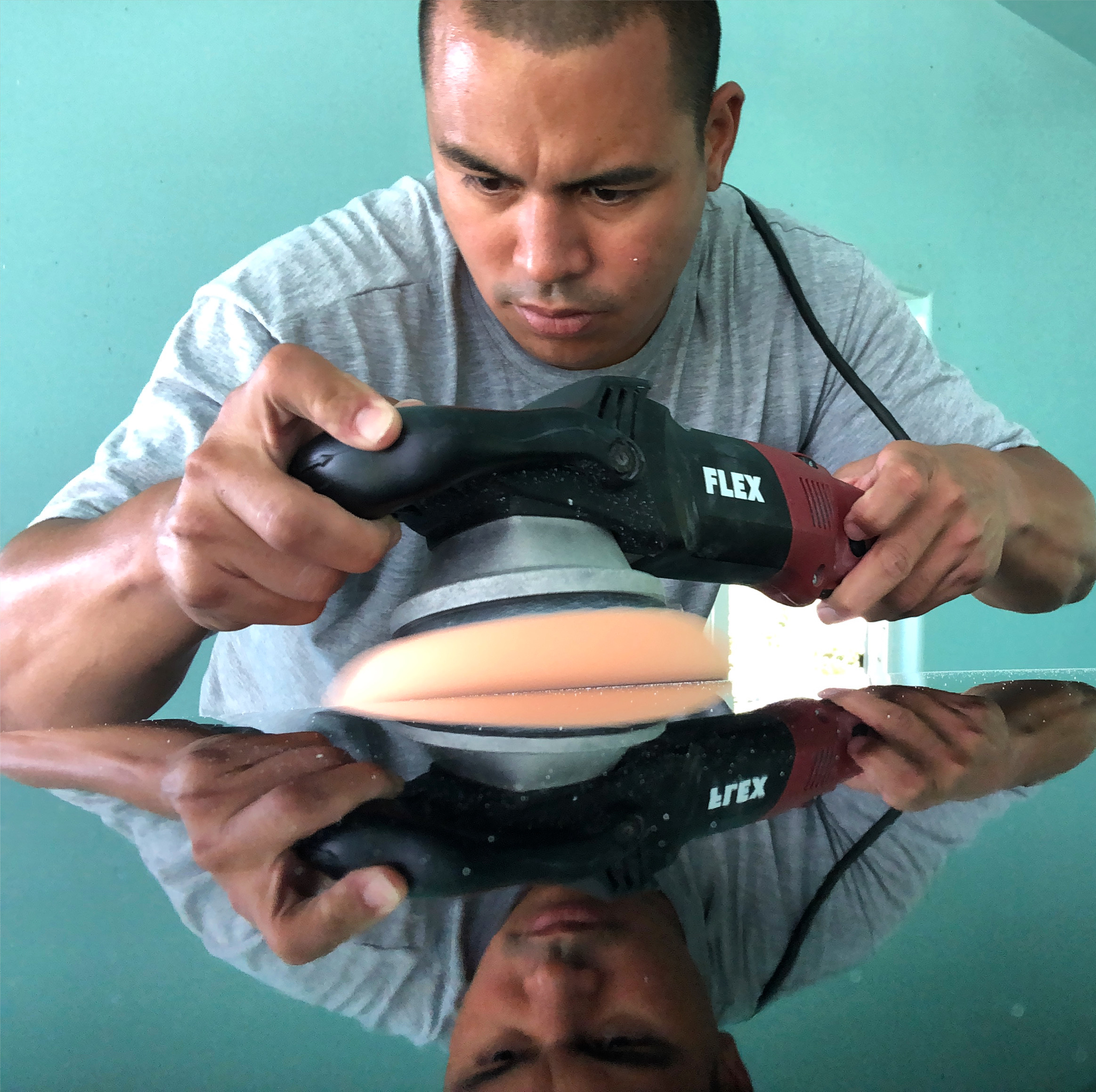 If your vehicle hasn't been detailed in the last 6-12 months, and needs a thorough exterior reconditioning and paint enhancement, this detail package is perfect for you.
The average American spends eight hours and 22 minutes per week inside their car. You deserve a clean and organized atmosphere when you're driving. We already have enough things to deal with outside of our cars and we don't need a cluttered and dirty interior. An atmosphere that is clean, sanitized, and organized, helps foster a clear thought process and is overall a much better situation.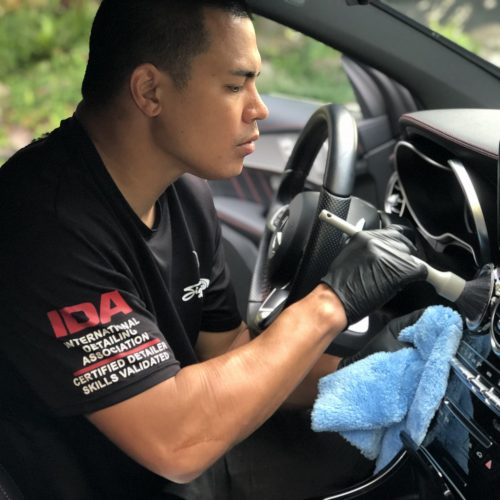 Recommended for vehicles that are well-maintained.
Clean and conditioning of vehicles that haven't been detailed in the last 3+ months.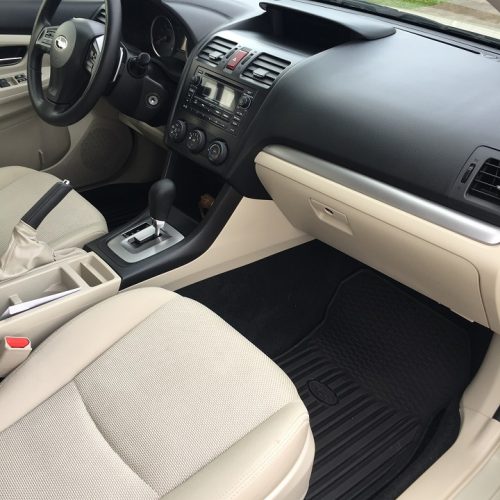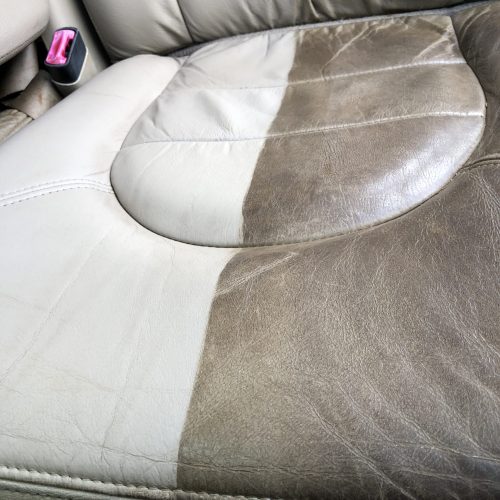 Recent studies have reported vehicle interiors having as much as 9 times the amount of germs as a public toilet seat. A breeding haven for germs. Interiors are often overlooked for disinfecting and deep cleaning, rest assured, we can take care of that for you.  Recommended 1-2 times a year.  This detail will cleanse, rejuvenate, and revive your interior.
New Car Prep and Protect Package
Often times people tend to think a brand new vehicle needs nothing really, and they couldn't be any further from the truth.  There is no better time than now to get your vehicle detailed and protected from the environmental elements that we experience in Hawaii.  New vehicles are often hauled across the country via train or semi-truck, before put on the barge and shipped to Hawaii, and then spend some time sitting on the dealership's lot.
Throughout this time, the finish on the vehicle is already starting to accumulate industrial and environmental fallout, such as rail dust, brake dust, and chemical etching from acid rain, bird droppings, and salt water. The dealership always provides a quickie car wash when you buy a new car, but most dealerships do not employ a professional detailer who knows anything about automotive paint or how to properly buff out a shine. If you look closely, you will inevitably find water spots, swirl marks, holograms, and light scratches.  Get your new vehicle properly prepped and protected, today!!! This package is exclusively reserved for brand new vehicles with paper plates or less than 1,000 miles on the odometer, and includes the following services listed below.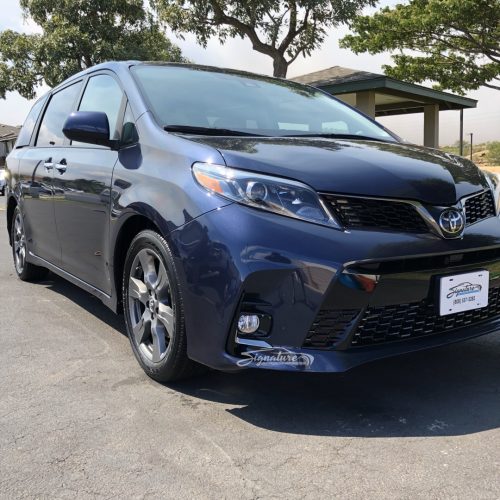 Inquire about upgrading to our professional grade coatings to protect both the interior and exterior of your vehicle
Water Spot Removal - Paint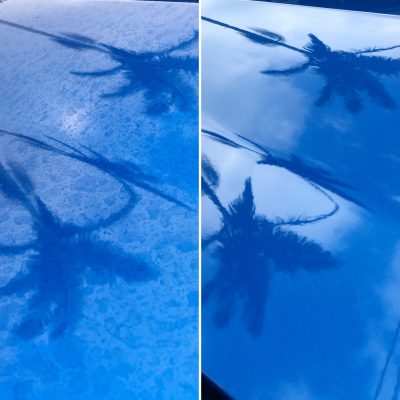 Water Spot Removal - Glass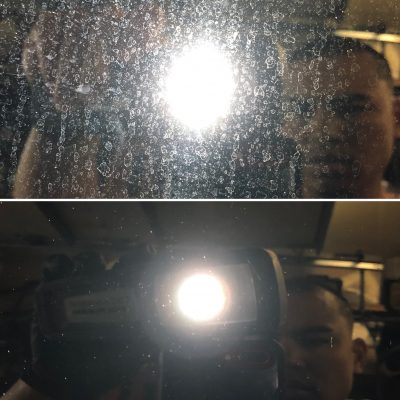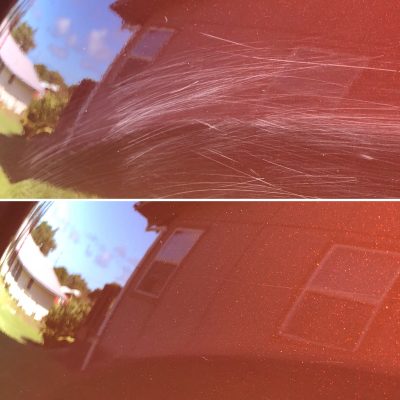 Shampoo Hot Water Extraction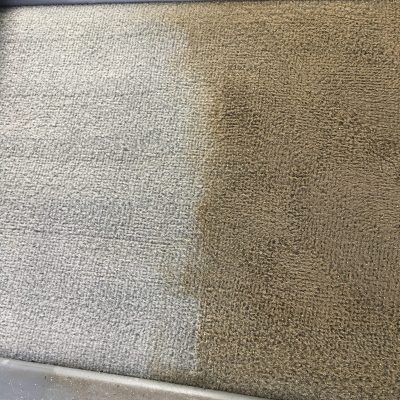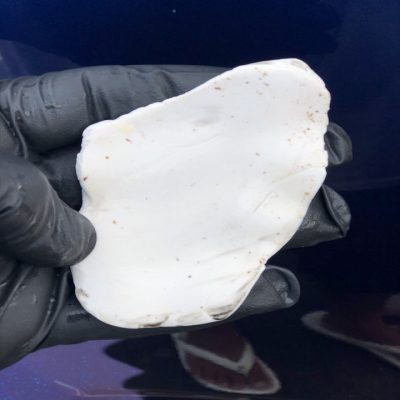 10% Discount when you combine any level exterior/interior detail; excluding add-on services, paint correction, and paint/glass coatings. Final prices are dependent on size/condition of vehicle at time of inspection.
Have you served in the military or are a first responder? We LOVE our Military and First Responders! To show our gratitude and appreciation for keeping our country and communities safe, we want to offer you a 15% discount off any combination exterior/interior detail; excluding add-on services, paint correction, and paint/glass coatings. A valid ID verifying that you're military, police, firefighter, EMT, or coast guard is required in order to qualify. Thank You For Your Service!.